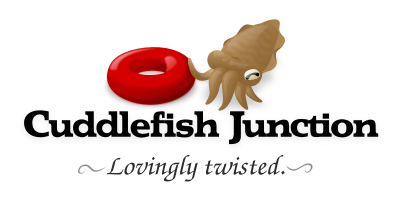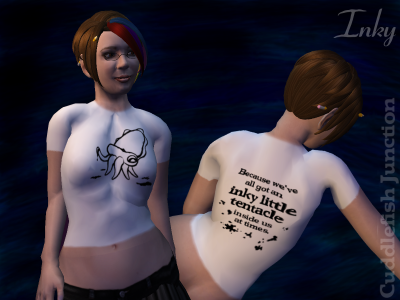 Did you know there's a Cuddlefish Junction group in Second Life? No? Well now you do! It's free to join, and you'll get a cute Lil' Cuddlefish group tag to wear! Plus, I'll send out group notices for new products and special group-only freebies to share the love with you!
In fact, I've just set out the first group-only freebie at Cuddlefish Junction: an Inky Shirt! It features an ink drawing of the ever-adorable Cuddlefish on the front, and the back reads: Because we've all got an inky little tentacle inside us at times.
You can get it now, so come on by!